Buying a Home? Evict the Rodents First!
Imagine this: you and your family are about to buy your dream home. You're two days away from closing on an incredible property, but then you learn that there are rodents living in the attic's insulation. What can you do?
This recently happened to a family in McLean, Virginia about to close on a beautiful home. The buyers wanted to be absolutely sure that their new home would be in great condition ready for their family to live in comfortably. Unfortunately, they only became aware of the rodent infestation and insulation problem in the attic 48 hours before the final close.
Thankfully, The Fifth Fuel team jumped in, ready to remedy the situation and get the customer's new home ready, fast!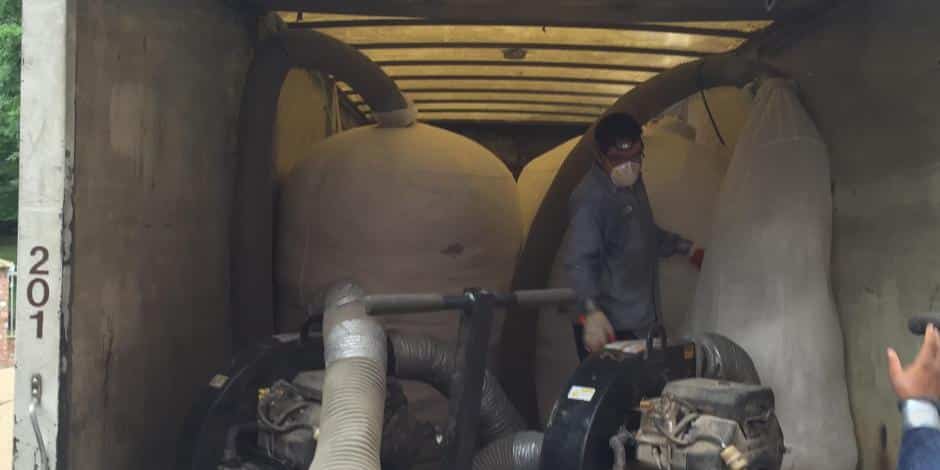 The Problem: Attic Conditions for Flourishing Pests
Due to improper insulation installation and lack of appropriate upkeep and maintenance, the attic of this home had turned into an ideal nesting ground for rodents. These critters made themselves at home, while the home itself sufferred. In addition to its deficient insulation, the attic was never air sealed, which allowed the invasive pests to survive and thrive.
As the situation in the attic worsened, the home's condition deteriorated: drafty rooms, heating and cooling difficulty, poor indoor air quality and astronomical monthly utility bills were just some of the issues. The homebuyers were right to be concerned!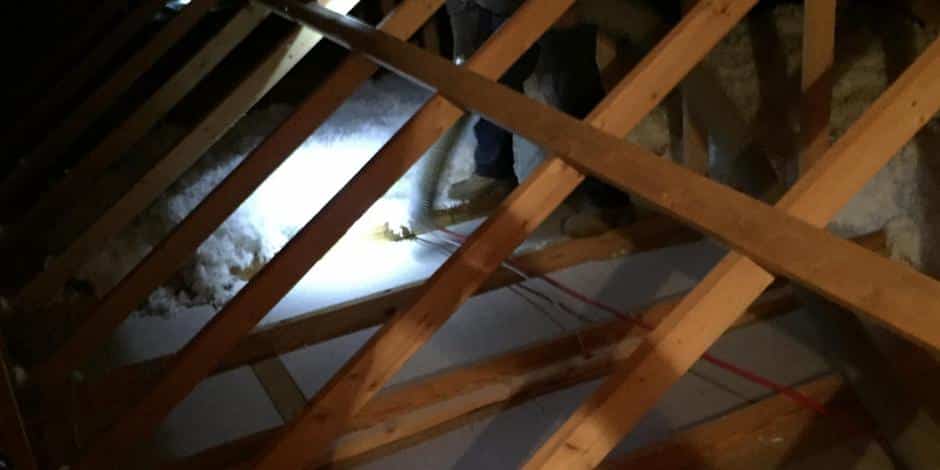 The Fifth Fuel to the Rescue!
Our team was called in to quickly and effectively treat the situation. Although a challenge due to the attic's huge size — over 2,500 square feet — we were up to the task.
Since the previous insulation was inadequate and ravaged by rodents, the first step in the process was to remove the insulation and its internal contaminants entirely. Two 30-foot box trucks with high-powered vacuums were sent to the job site in order to pull out all the attic's insulation and rodent droppings. Our motivated team worked tirelessly to get everything out, leaving the home with just a shell of an attic.
Once everything was removed and sanitized, we air sealed and installed all new borate cellulose insulation with high R-value (thermal resistance).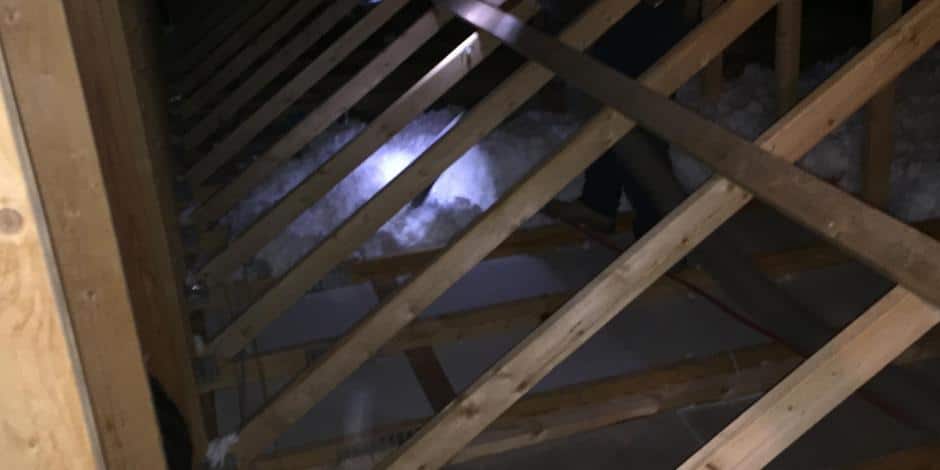 The Result: A Happy Virginia Home
After The Fifth Fuel team was able to quickly remedy the situation with a one-day turnaround, the close on the house progressed as scheduled. The family purchasing the home gained peace of mind about their attic, while the sellers were pleased to see their home's condition improve for the next occupants.
In addition to being free of rodents, the attic was now properly insulated and air sealed, which helped to ensure every room in the house would stay the desired temperature, that the energy bills were lowered and that the home's indoor air quality improved.