The Northern Virginia and Metro Maryland area has many older homes with high energy bills. The Fifth Fuel has helped solve many of these energy efficiency issues, boosting home comfort in the process.
With over 30 years of experience in home energy upgrades, we have helped numerous homeowners in Alexandria, Arlington, Falls Church, Mclean, and Fairfax, Virginia and throughout the Metro DC area save money with energy-saving home improvements. The longevity of our staff has enabled us to create a team of energy-efficiency experts with extensive expertise in saving energy. We are proud of the work we have performed and are highlighting some recent projects in our case studies.
Want to learn more about saving energy in your home? Call The Fifth Fuel today to get started.
Helping home efficiency across DC, VA, and MD.
Check out some of the projects we've done!
703-368-1479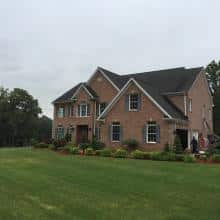 Imagine this: You're two days away from closing on your dream house, but then you learn that there are rodents living in the attic's insulation. What can you do? Read how The Fifth Fuel solved this McLean VA family's unexpected house issue.