If you want your home to be comfortable year-round, it must be properly insulated. Insulation keeps unwanted heat outside during the summer and much-needed heat inside during the winter.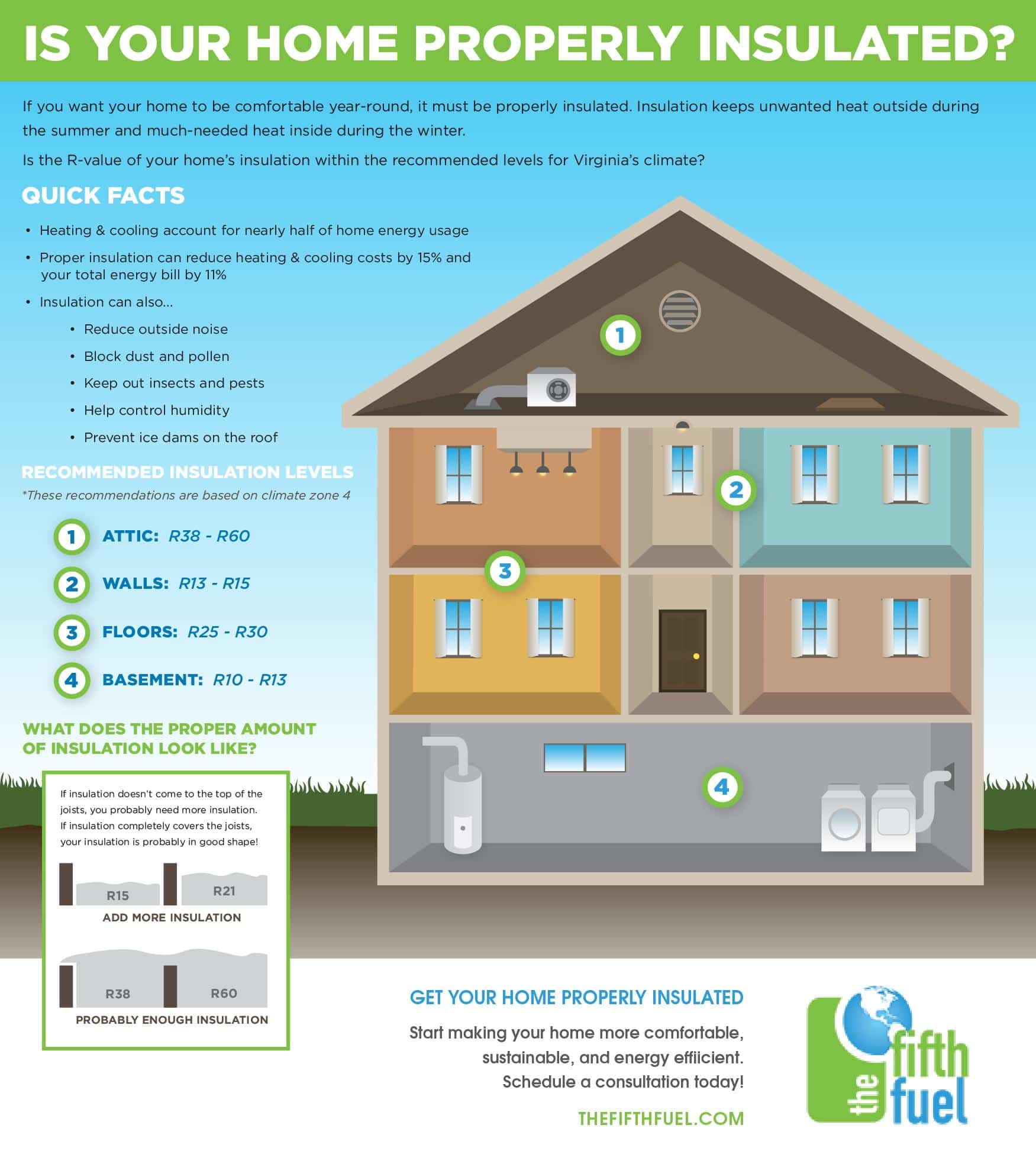 Is the R-value of your home's insulation within the recommended levels for Virginia's climate?
Quick Facts
Heating & cooling account for nearly half of home energy usage
Proper insulation can reduce heating & cooling costs by 15%
and your total energy bill by 11%
Insulation can also…

Reduce outside noise
Block dust and pollen
Keep out insects and pests
Help control humidity
Prevent ice dams on the roof
Recommended Insulation Levels
*These recommendations are based on climate zone 4
Attic: R38–R60
Walls: R13–R15
Floors: R25–R30
Basement: R10–R13
What Does Proper Insulation Look Like?
If insulation doesn't come to the top of the joists, you probably need more insulation. If insulation completely covers the joists, your insulation is probably in good shape!
R15 R21
R38 R60